Finecast. The latest and greatest from the boys over at Games Workshop, a resin/plastic hybrid that has a slight "bounce" to it, if you have one of those "OH GOD NO!" moments as its falling off the table, thinking that your precious mini will break...and it doesn't. Finecast has its flaws though, with inconsistent quality, ranging from "This mini is so perfect it doesnt even have feed lines!" to "Look at this, its almost like different mini". I myself have had only ONE issue with my finecast purchasing. And that is a almost 90 degree bend in the shining spear of a Warlock, which I will post pictures at a later time (the little guy isn't here with me)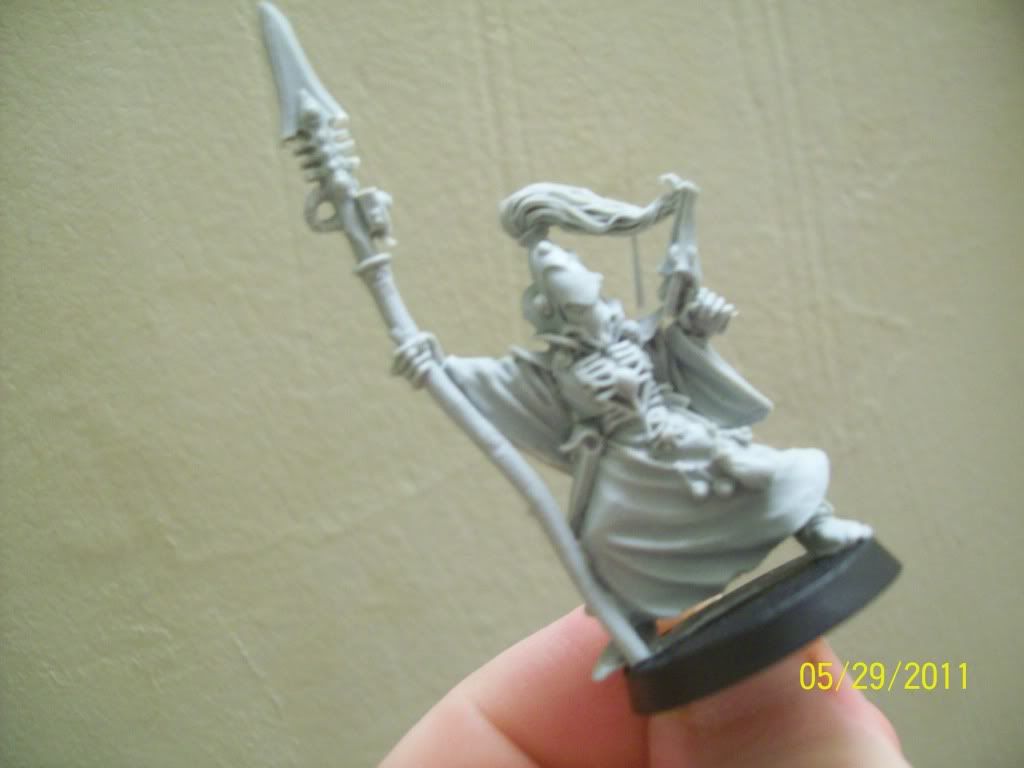 (Note, this is a old photo and the guy actually warped more, how, I have no idea)
However, the flip side to this is that the rest of the Warlocks and the Farseer, Death Jester, Shadowseer, and Flamers of Tzeench I purchased have only had, at worst, too many mold lines. People on the internet, however, seem to be getting the more extreme of the case. Are these people games workshop doom criers, or actual customers. We may never know.
This stuff is soft, very soft. a hobby knife will easily cut through the sprue, so do take care of your mini prepping. The idea of prepping this with soapy water still applies, but otherwise the paint will then stick to it.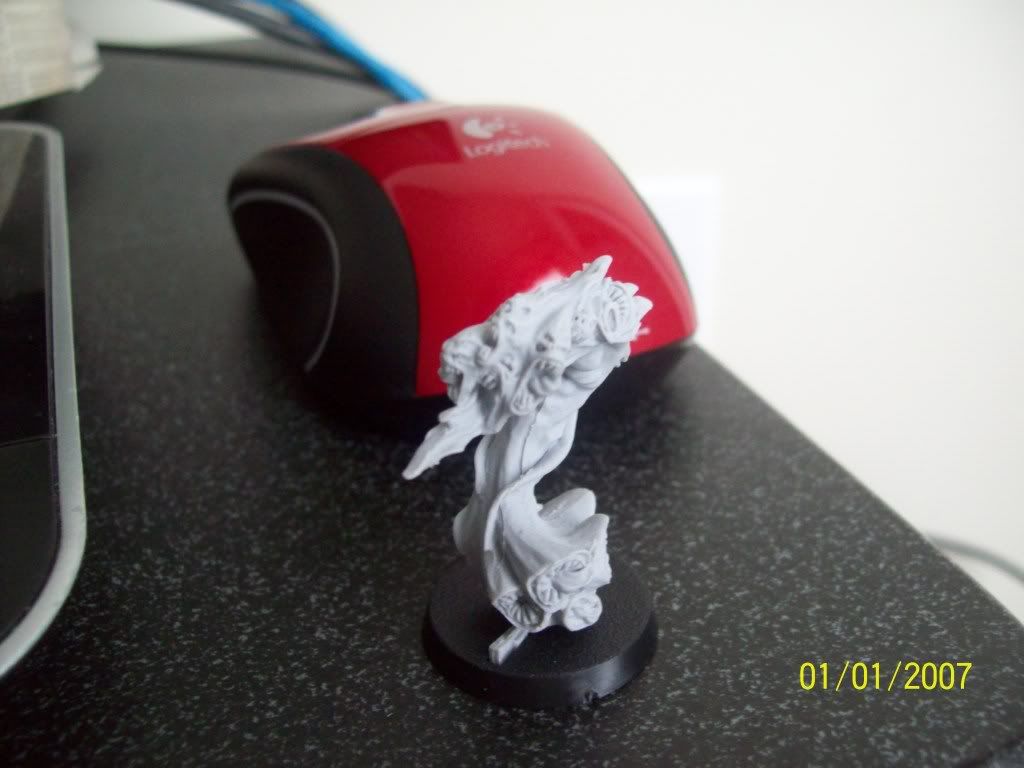 One issue I do have, however, is that these guys apparently have a tendency to melt if you leave them in light, which worries me that i may melt and ruin a 60 dollar mini (damn it Fateweaver, why are you not released yet?!)
Overall, I can say I am impressed with it, it takes models that used to be heavy, and makes it as light as a guardsman - and making the detail on the mini that much better.