Flamer
"Feed us, Seymour!"
Pink Horror
(go ahead, laugh like everyone else.)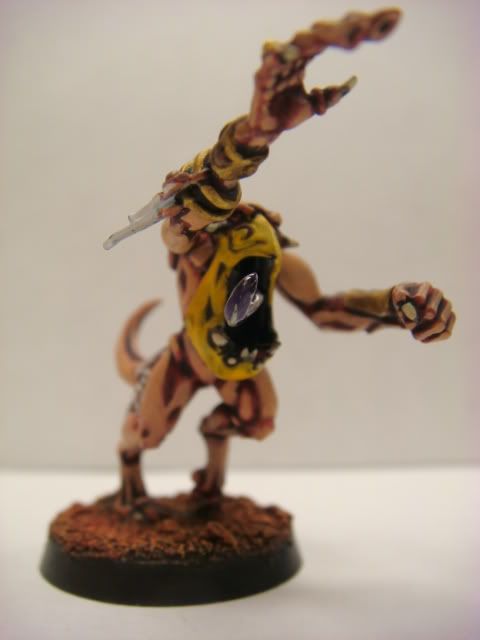 The Changeling
I still have more work to do, debating about my 2500 list, but its going to be something like this:
Fateweaver
Blue Scribes/Herad of Tzeentch on Chariot
2x Flamers of Tzeentch, squads of 3
2x Screamers of Tzeentch, squads of 5
3x Pink Horrors of Tzeentch, squads of 20
1x Daemon Prince
2x Soul Grinders
Again, this is very subject to change (see what i did there?) and will probably change slightly. I recently picked up Fateweaver from a buddy, and i hope that it will be fun to paint, because stripping him and making him repaintable, was not fun at all.